Top picks of the week is back! *cheers* I feel like giving you guys a few stories to check out in one post is more helpful than one long review of a story, but let me know what you prefer! Let's get on to the fics, shall we?
Rose picks Bella out of the crowd, but sometimes you have to watch what you say.
I have a hard time finding a good femslash fic, but Mechanical Difficulties does not disappoint. The author wrote this little guy (or girl, lol) for the FML contest, but she continued it and I am so glad she did! Rosalie and Bella go to the same university and have a bit of a rocky end to their first date:
"Holy shit," I laughed, and Bella looked over at me inquisitively. I pointed. "Look at that piece of junk!" Her gaze followed my finger, and for the second time in two days, she stiffened. I kept walking until I realized she hadn't kept up with me.
"What?"
"That's my car," she said, her tone business-like, and my heart fell. The look on her face was one of pain and anger. "My dad bought it for me, it's one of the only things-" She stopped talking, because her throat was choked with tears. FUCK!
Fuck is right, Rosalie! If you are on the lookout for a good story and want to try a new pairing, go read Mechanical Difficulties!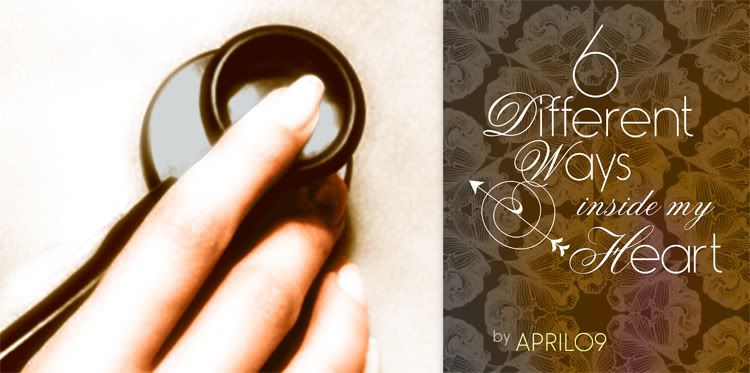 Bella & Edward meet when she is diagnosed with a life threatening disease & he is recovering from knee surgery. She confides her fears to him; he changes his life because of her. A journey through the confusion, awkwardness, pain & beauty of first love.
This was one of the first Twilight fanfics I read and I must admit, I got a little excited when I found it again. The summary really says it all; Bella is sick, she meets Edward in the hospital and first love blooms. It's a very sweet story, it's complete and has under 200 reviews. Go leave this author some love for a great story!

Ex-Senator Edward Cullen has denied himself the pleasure of living the BDSM lifestyle for years now. Shortly after deciding to seek a new sub, he meets artist Isabella Swan in the most unexpected place - her high school graduation!
For all those out there missing CaraNo's
Takeward
, this will fill that void. A Taste of Honey is well written, nine chapters in and already heating up. I'm a real sucker for Olderward fics, and this one has got me itching for an update!
Those are my favorites this week, what were yours? Let me know in a comment or on Twitter @TwibraryTweets :) You can also write a guest review for us by filling out
this
form.
Until next time...