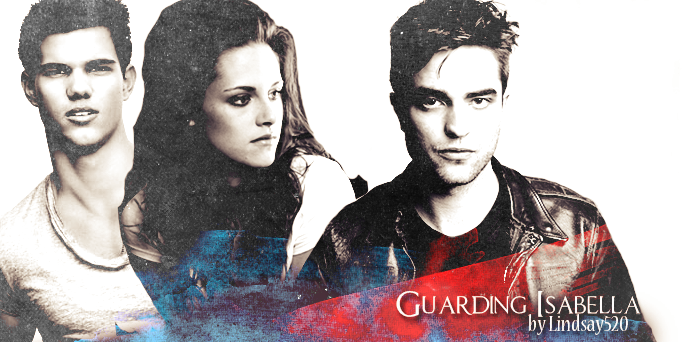 Edward and Jacob are hired as professional bodyguards for the "2011 Isabella US Tour." What will happen when 'professional' suddenly turns 'personal' and feelings start to develop between the soft-spoken superstar and her new bodyguards?
I had never read a Bodyguardward story before but Guarding Isabella has got me on the lookout for more! What I liked most about this fanfic was that it didn't drag like some stories do. Bella has a troubled past but slowly opens up as she gets closer to her new bodyguard, Edward. There are a few surprises along the way, so if you're looking for a fic that keeps you on your toes, read Guarding Isabella (You'll fall in love with Bodyguardward just like I did).
A little word of warning: there is a love triangle between Bella, Edward, and Jacob...but don't worry, Bella makes her choice clear pretty quickly. I'm not one to read stories with tortured love triangles, although I did read Twilight...lol.